Chinese New Year is a movable holiday that falls between the 21st of January and the 20th of
February. It is the most significant date for Chinese people, which is why we decided to celebrate it
with our colleagues.
Each year in the Chinese calendar is assigned to a different zodiac sign: Rat (shu), Ox (niu), Tiger (hu),
Rabbit (tu), Dragon (long), Snake (she), Horse (ma), Sheep (yang), Monkey (hou), Rooster (ji), Dog
(gou) and Pig (zhu). On 22 nd of January, we entered the Year of the Rabbit (tu nian).
It is a very lively period of time in China. On New Year's Eve families gather together to enjoy each
other's company and a wide variety of great food, such as Chinese dumplings (jiaozi), sweet rice cake
and fish. According to tradition, relatives are given red envelopes which symbolize good luck and
wealth. Everyone spends the evening at home with their families, which strongly distinguishes the
celebration model from what we know in Europe.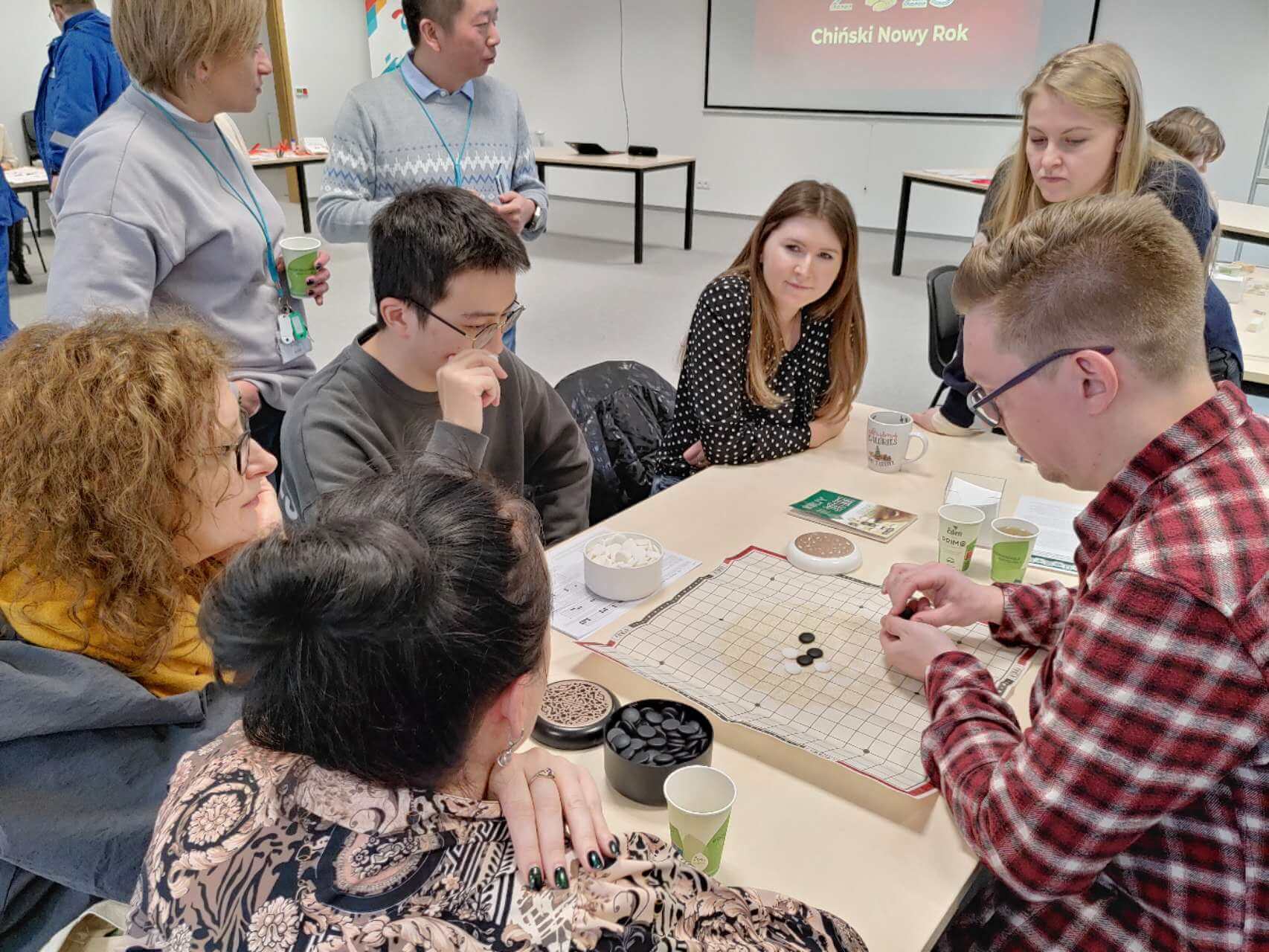 As you may have guessed, we shared the New Year customs with the GTHR employees. In addition to
a presentation on the traditions, everyone had the opportunity to enjoy Chinese snacks and tea, as
well as try their hand at calligraphy, paper cut-outs, read about their zodiac sign, watch a game of
Chinese chess, checkers or mahjong. That is how we bring the Chinese culture closer to our
employees, as well as create an open work environment that allows every employee to grow.
Once again, we wish you a happy Chinese New Year!